Management Information
To Our Shareholders and Investors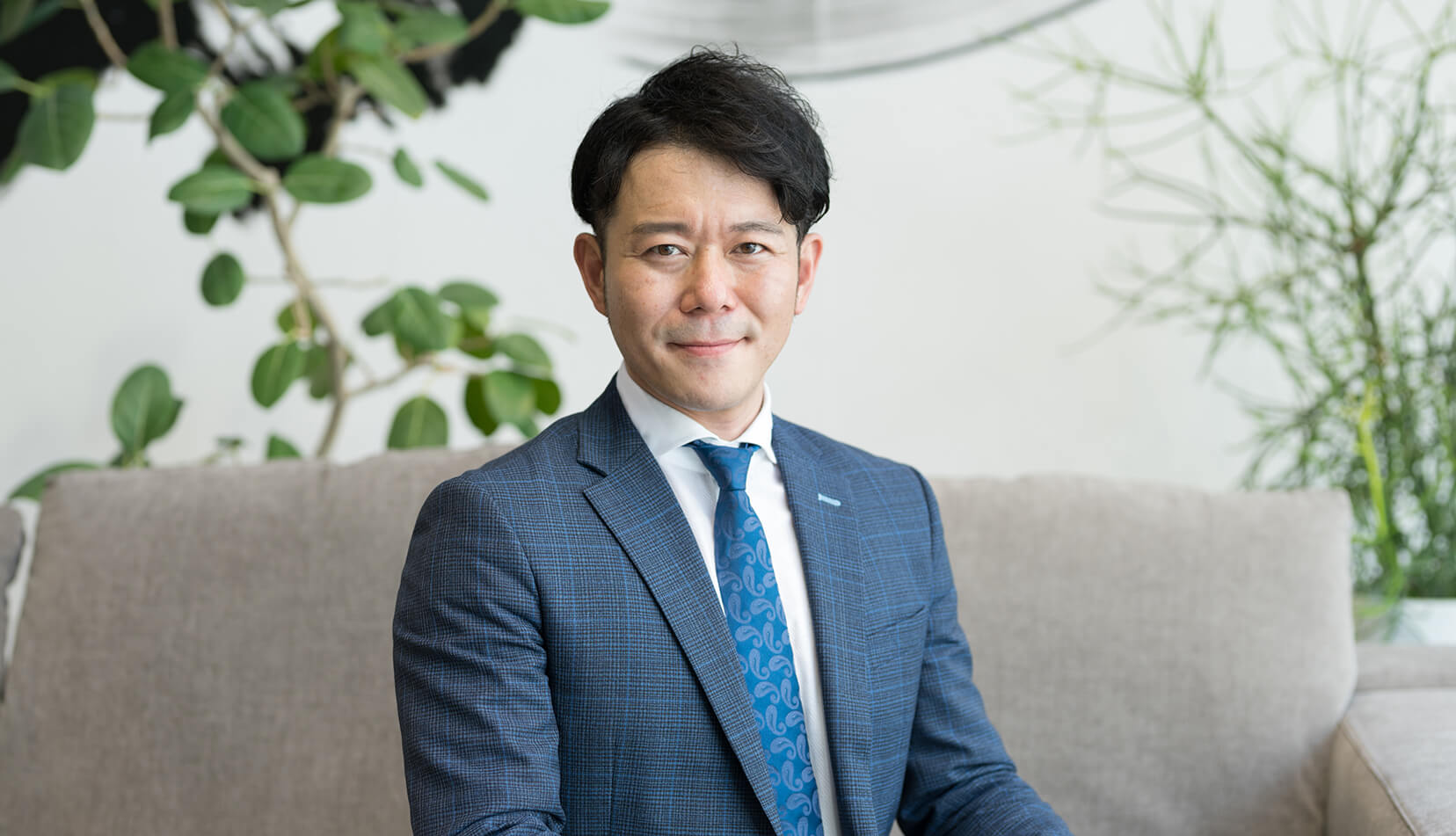 When I was a student, my father ran a cram school. Eventually, I left his side and started a business, but looking back, my heart wasn't in it. So I left and traveled extensively overseas, searching for my mission in society.
While traveling I saw that the country people are born in and their various environments can lead to opportunity gaps, inequality, and senseless social conditions.
On returning to Japan, my father fell ill. During the liquidation of his business, I came to see the vulnerability of local companies from insufficient know-how and a limited pool of labor.Then, while caring for my father, I encountered the challenging occupational environment of essential workers. I realized that these things reflected social issue regarding the way Japanese people work and the way organizations function.
I wanted to create a system in which knowledge does not remain static but circulates, spreading to every corner of the world and helping solve the problems of individuals, organizations, and societies.
Regardless of a person's environment or country of birth, everyone can encounter knowledge and expand their possibilities.
CIRCULATION was founded on the desire to create such a society.
Our vision is "Creating a society in which experiences and knowledge from around the world circulate." Taking the lead in the pro-sharing market, we aim to provide solutions through our business activities to many of the social issues that Japan faces and which manifest in the country's economic conditions, including the declining labor force due to falling birthrates and an aging population, working senior citizens, women's empowerment, and the succession of small and medium-sized companies.
Since its inception, I have wanted this company to create value through eliminating opportunity gaps, inequalities, and senseless situations people experience both in Japan and overseas because of the country and environment in which they happened to have been born.
Through improving the CIRCULATION of knowledge, we will work to eliminate opportunity gaps and maximize human potential.
Moving towards such a society, we will continue to take on the challenges of actualizing a sustainable society through our company's mission of creating value while helping solve social issues by pioneering new markets.
Masatoshi Kubota,
President and Representative Director,
CIRCULATION Co., Ltd.
RELATED PAGES
Financial Highlights (in Graphs)