Management Information
Corporate Governance
Our Basic Philosophy of Corporate Governance
While improving corporate governance to enhance transparency, compliance, and the soundness of management, we consider it crucial to have an organizational structure that can respond quickly and flexibly to changes in the business environment. As such, we operate efficiently and from the perspective shareholders, the owners of the company.We believe that increasing business efficiency while simultaneously enhancing transparency, compliance, and the soundness of management will improve our corporate value over the long term. We believe that by doing so we will be able to return profits to our shareholders and many other stakeholders.
Our System of Corporate Governance
We are a company with a Board of Corporate Auditors.As Auditors and the Board of Corporate Auditors audit the Board of Directors from an independent perspective, the Company has determined that this is an effective means of ensuring the appropriateness of business execution.
The Company has appointed Masato Yamaguchi, Director and General Manager of Business Administration Division, as the Director in charge of the development of company-wide control systems, risk crisis management, and promotion of compliance systems.This Director chairs and supervises the Risk and Compliance Committee.Corporate Auditors may attend the above committee meeting to express their opinions.The Company has established basic rules for compliance with laws, Articles of Incorporation, and social norms. We will also strive to further develop our risk and compliance system and put it into practice.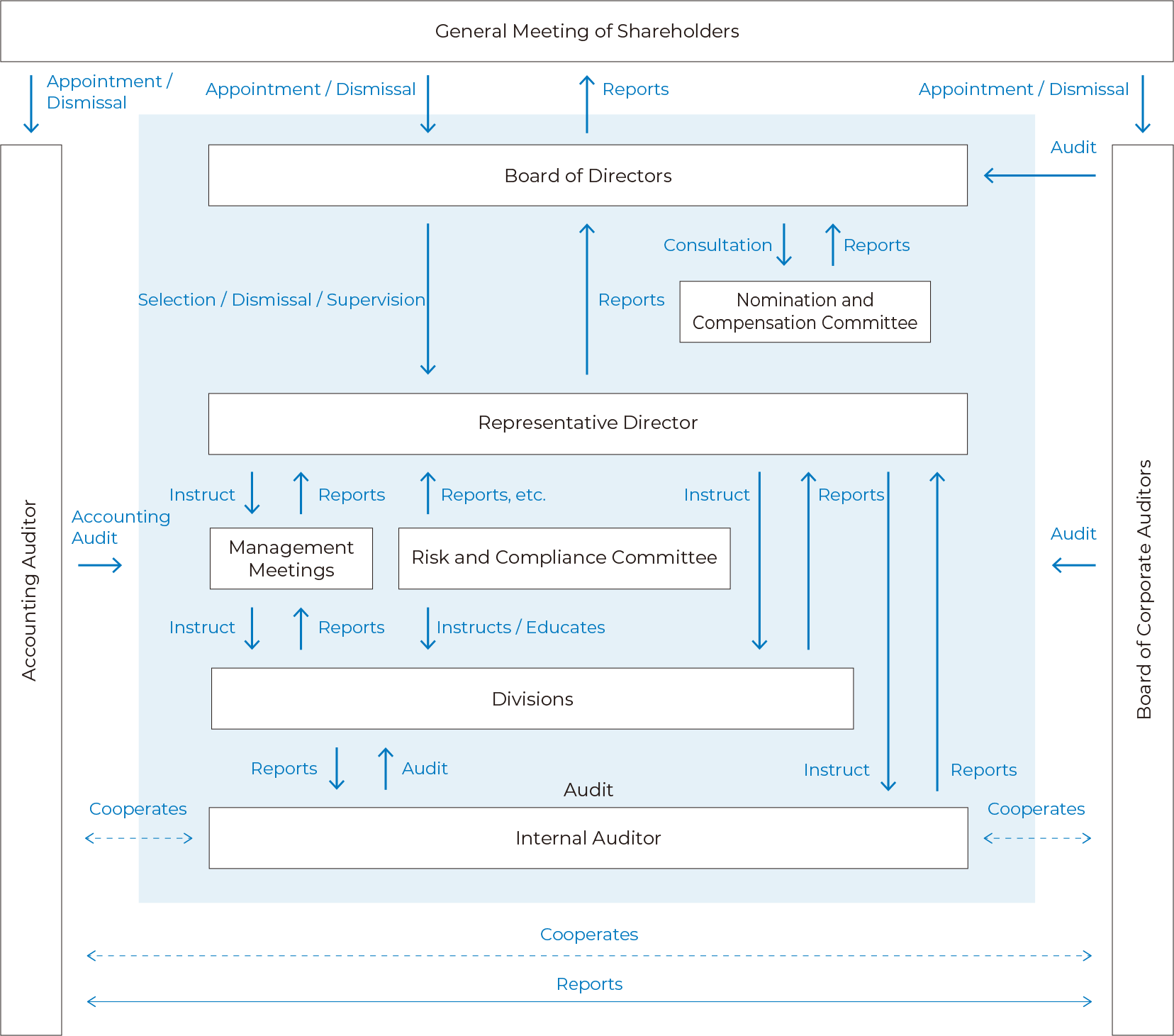 Corporate Governance Report
The Company has filed a "Report Concerning Corporate Governance" with the Tokyo Stock Exchange.
RELATED PAGES
Financial Highlights (in Graphs)